It does kind of sound like you're telling people what to do... and I get it: if you want to understand these "other realms" best thing to do is quit talking around the idea and jump right in and experience it for yourself, but honestly your comments remind me just a bit of people I used to know back in my fundy holy roller days. People have "an experience" and then its like they're Moses freshly descended from the mountain and still glowing and giving away free commandments.
In my opinion these mountain top experiences have a creative AND destructive element to them. That destruction can be a good thing if you need a little destruction - if you've built up bad habits or bad mindsets or a big ego and need a refresh. And perhaps that is why these experiences are so positive for people when they don't constantly seek them but when these experiences happen to smack them in the face out of nowhere. There has to be a balance... can't be so heavenly minded we're of no earthly good and all that. There's a reason Jesus was a carpenter (regardless of questions about historicity).
Yesterday I built this chair. Then I sat in it and watched the sunset while drinking a beer. Have you ever exhausted yourself building a chair and had the satisfaction of sitting in it at the end of the day? It was a damn fine spiritual experience.
Next weekend I'll build another for my wife.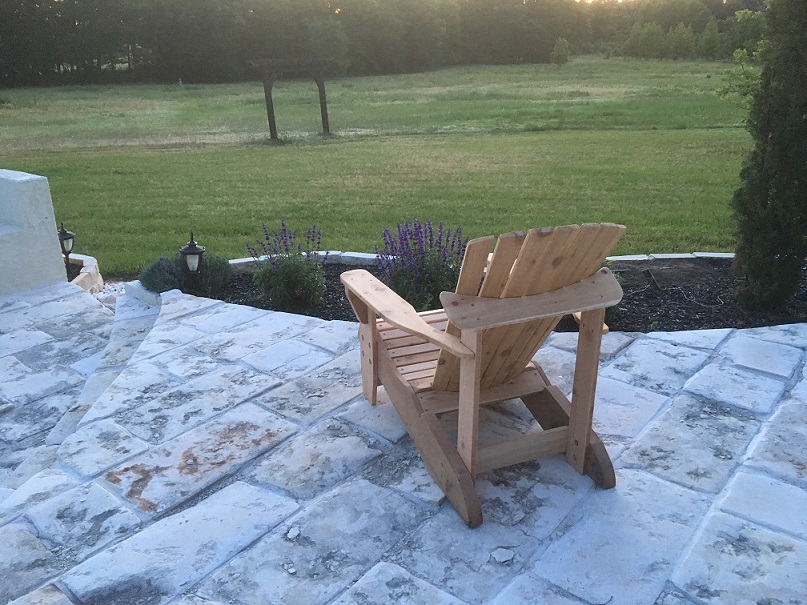 "do what thou wilt" I'm not telling people what to do, or to stop doing what they are doing, its just a bit confusing people would waste there time listening to a hack like shermer for 10 years, wasting hours of their life for him regurgitating his nihilism.
Life does have many rich experiences, but to make a distinction between the earth bound rich experiences being dangerous or the spiritual realm experiences being dangerous makes no sense. Nothing on this Earth is guaranteed, especially life.
Who's to say we can't fix some of our worldy problems through the astral realm? I'm just curious why some people here and not prioritizing their time with their "interests" or "hobbies" ? Why gain all this knowledge and not apply it or at least try to apply it? What could you take out of your life to make space for testing out your theories?
As for Jesus, I take it you are a Christian, I'm a biblical atheist and don't believe Jesus existed and his story is purely allegorical, the same with his occupation of a carpenter. In fact there is more evidence jesus trained under various different occult/religious sects for many years before preaching his "gospel" I'll post something in a bit about that.
As for me my rich life experiences are studying the father of all religions and sciences
Learning greek
learning latin
learning magick
learning about sacred dream
recording dreams
learning about rich ancient cultures
astronomy
symbolism
hypnosis
and much more to me that is rich