Alexis Brooks, The Intersection of Consciousness and UFO Journalism |416|
by
Alex Tsakiris
| Jun 25 |
Consciousness Research
,
Consciousness Science
,
Parapsychology
Share
Tweet
0SHARES

Alexis Brooks interviews on extended consciousness and UFOs, and goes where mainstream media can't.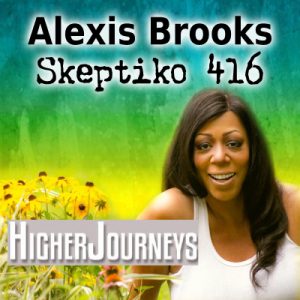 photo by: Skeptiko
Alex Tsakiris:
Today we welcome Alexis Brooks to Skeptiko. Alexis is a well-known journalist into consciousness and UFO communities, as well as being a bestselling author and host of Higher Journeys Radio, a show you might have checked out if you're at all familiar with these fields and you've come across her excellent work. It's really a terrific show, some fantastic interviews with many bestselling authors, many folks that you've already listened to here on Skeptiko but Alexis brings so much to those interviews.