David Whitehead, Trigger-Proof Warrior |475|
by
Alex Tsakiris
| Dec 1 |
Spirituality
Share
Tweet
0SHARES

David Whitehead used martial arts as a springboard into truth seeking.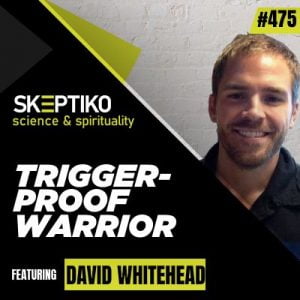 David Whitehead:
[00:00:46] When it comes to triggers, these are informants for you to take notes and say, why is that so triggering for me? Why is it so hard for me to look into this? What if I find something valuable about this? Even if I find that what I'm looking into is something I don't like, or I find out that there's something to it that needs further investigation, you're still learning.
The average man is hooked to the other average, man, the warrior is hooked to infinity.