Dr. John Fischer, Another Philosopher Tries to Debunk NDEs |431|
by
Alex Tsakiris
| Oct 22 |
Near-Death Experience
Share
Tweet
0SHARES

Dr. John Fischer thinks philosophy is the key to debunking near death experience science.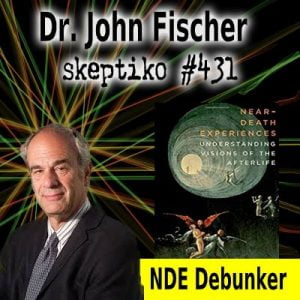 photo by: Skeptiko
Alex Tsakiris:
[00:00:06] Welcome to Skeptiko where we explore controversial science and spirituality with leading researchers, thinkers and their critics. I'm your host Alex Tsakiris and during the many years I've done this show I've never had someone ask to come on and straighten me out about something I got wrong on a previous interview with them, or in this case with their co-author, but that's exactly what we're going to do today.
Dr. John Martin Fischer, a distinguished professor of philosophy at the University of California Riverside, which is right up the road from me, is here to talk about a couple of books that he's written, one that we featured in a previous episode of Skeptiko, Near-Death Experiences: Understanding Visions of the Afterlife, and another one which is more recent, Death, Immortality and Meaning in Life.
John, welcome to Skeptiko, thanks so much for joining me.
Dr. John M. Fischer:
[00:01:03] Thank you Alex, I appreciate the invitation. And let me just clarify that one reason I wanted to come on the show was that when you had tried to reach me before, I was actually ill and away from my office for some months and that's why I did not get your messages. But it was entirely my fault and it seemed very rude, I'm sure, but I apologize and I'm happy to have the opportunity now.
Last edited: