Dr. Michael Shermer on Near-Death Experience Science |379|
Share
Tweet
SHARES0

Dr. Michael Shermer isn't swayed by near death experience science, but has he read the literature?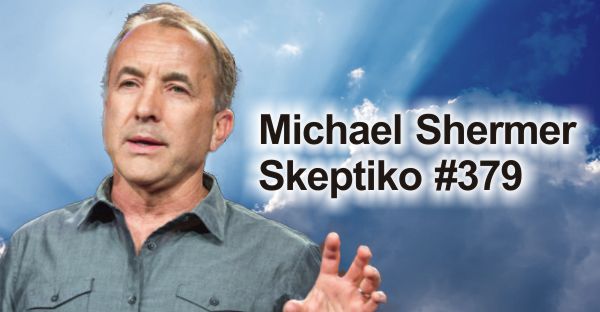 photo by: Skeptiko
Today we welcome
Dr. Michael Shermer
back to Skeptiko. Dr. Shermer is a best selling author and creator of
Skeptic Magazine
. His latest book on consciousness and the afterlife is
Heavens on Earth
:
Alex Tsakiris:
A couple of years ago I interviewed Jan Holden from the University of North Texas, who, along with Dr. Bruce Greyson from the University of Virginia, two of the most prominent names in near-death experience research, they compiled the book, "The Handbook of Near-Death Experiences," mainly for people in the medical community, so that when they encounter someone who comes up out of a cardiac arrest and says, "Hey, I had this incredible experience," they can be, at least, familiar with what they tell them.
At the time they published this book Michael, in 2009, they had over a hundred peer-reviewed papers they included in their book. By now, there's over 200 peer-reviewed papers. I don't see any of that in your book.
Michael Shermer:
I think it's important to make it… Well, look, I don't have to cite everybody that's ever written on the subject.
Alex Tsakiris:
But you don't cite any of them.
Michael Shermer:
Yes, I do, oh yes, I do.
Alex Tsakiris:
Pim van Lommel, Sam Parnia, who else?
Michael Shermer:
Yeah, yeah.
Alex Tsakiris:
You misrepresented both of them, but you at least cited them.
Michael Shermer:
But anyway, let's back up for a second and…
Alex Tsakiris:
And I'd have to say, Eben Alexander, I want to talk about him, but technically he's not a near-death experience researcher, he's a Harvard neurosurgeon who had a near-death experience and wrote a book about it, right?
Michael Shermer:
That's right, but he knows a lot about it, he knows as much as you do, as much as I do, because he's…
Alex Tsakiris:
But he hasn't published peer-reviewed papers on looking at the science.
Michael Shermer:
A peer-reviewed paper thing, that's a red herring. I'm not denying that people have real experiences. You're treating this as if the experiences represent some other dimension, a heaven, a place to go, and that is not at all what these peer-reviewed papers indicate. All they say is that the people that have the experiences, have very real experiences, which I agree. The experiences these people have are very real.
The question is, is do they represent just neural activity or neural activity and something else, and I claim that none of the research I've read, none of the stories, none of the papers are evidence of an afterlife.
Last edited: