James Ellis, Raising the Conversation Past Level Zero |473|
by
Alex Tsakiris
| Nov 25 |
Spirituality
Share
Tweet
0SHARES

James Ellis is a philosopher and creator of the Hermitix podcast where level three conversations are routine.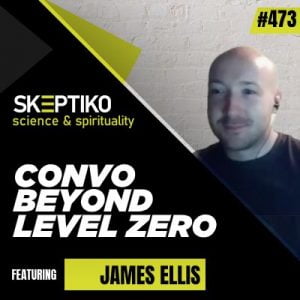 [00:00:04] Forgive the longer than normal opening clip, but sometimes a little snow piercer, Gnosticism is therapeutic.
[00:00:50] Today philosophy with the very excellent James Ellis from Hermitix.
James Ellis:
[00:01:03] Not the zero I talk of a lot, but level zero for what the people online called normies because I don't think most people are operating on there. The level of level one. I'm not saying I'm above them. There's nothing wrong with just living your life and getting on with it. But in terms of like everyday conversation where people are saying things like, how are you, you know, how was your weekend? Those dead statements, that needs to be like level zero, where there's just no content.