Jeff Riddle, Transcend Experience, Always in the Middle |384|
Share
Tweet

Jeff Riddle has created a new style of podcasting aimed at creating lasting change.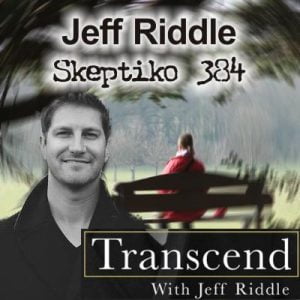 photo by: Skeptiko
We're Always in the Middle.
Jeff Riddle:
I've talked about this before, that "we're in the middle"… in 400 years people in the future are going to look at us and just think how stupid and silly we were for the things we did and believed. There's a humility in that, in that we are moving towards something and yet we don't know where, and so there's this idea that we're always in the middle. So, we're always in motion but we don't really know where we're going to get to and we're going to die without ever having gotten there, at least as far as we know here in the physical sense…
Alex Tsakiris:
I absolutely love this idea of we're always in the middle… [history is one example] but obviously you're also tapping into the deeper personal spiritual understanding of, "Hey man, we're never going to get there. We never really are away from where we came. We're always in the middle." So, I think that's really cool.