Miguel Conner, Gnosticism and the Evil Question |446|
by
Alex Tsakiris
| Apr 14 |
Spirituality
Share
Tweet
0SHARES

Miguel Conner explains how Gnosticism tackles the evil question.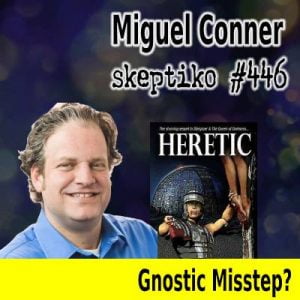 photo by: Skeptiko
Welcome to Skeptiko where we explore controversial science with leading researchers thinkers and their critics. As the creator and host of Aeon Byte Gnostic Radio, Miguel Conner truly is veteran of a thousand existential deep dives. Through his interviews with nearly all of the notable esoteric thinkers of our time, Miguel has become recognized as a leading voice of not just Gnosticism, which has always been his foot in the door of your mind calling card, but the leader of, I think an undeniable alternative spirituality zeitgeist that we're in the middle of.
So, it's great to talk to Miguel… I've learned so much from him… he is one of my go-to mystics. It's great to have you Miguel, thanks for joining me.